#1 Best banquet hall in Madurai city guaranteed
Make Your Occasion Unforgettable with Royal Court
Majestic Hall
Viceroy Hall
Charminar Hall
Panorama Hall
The Cave
Experience majestic celebrations in Madurai's finest event venue. Royal Court-The King of Best Banquet Hall in Madurai.
Our Banquet Hall-Best For Marriage,Party & Conference
Viceroy Hall
The Royal Court Viceroy Hall is an elegant and sophisticated venue for formal events. It boasts high ceilings, intricate chandeliers, and a beautifully polished hardwood dance floor
Majestic Hall
Rent the Majestic Hall at the Royal Court Madurai for elegant weddings, anniversaries, and galas featuring high ceilings, chandeliers, and hardwood dance floors.
Charminar Hall
Charminar Hall at Hotel Royal Court Madurai is perfect for events up to 100 guests. It's well-equipped with audio-visual equipment, elegantly decorated, and conveniently located with ample parking.
Panorama Hall
Panorama Hall is a cozy and modern meeting room for 25 people, with AV tools, comfortable seating, catering and picturesque views. Ideal for board meetings and small corporate events.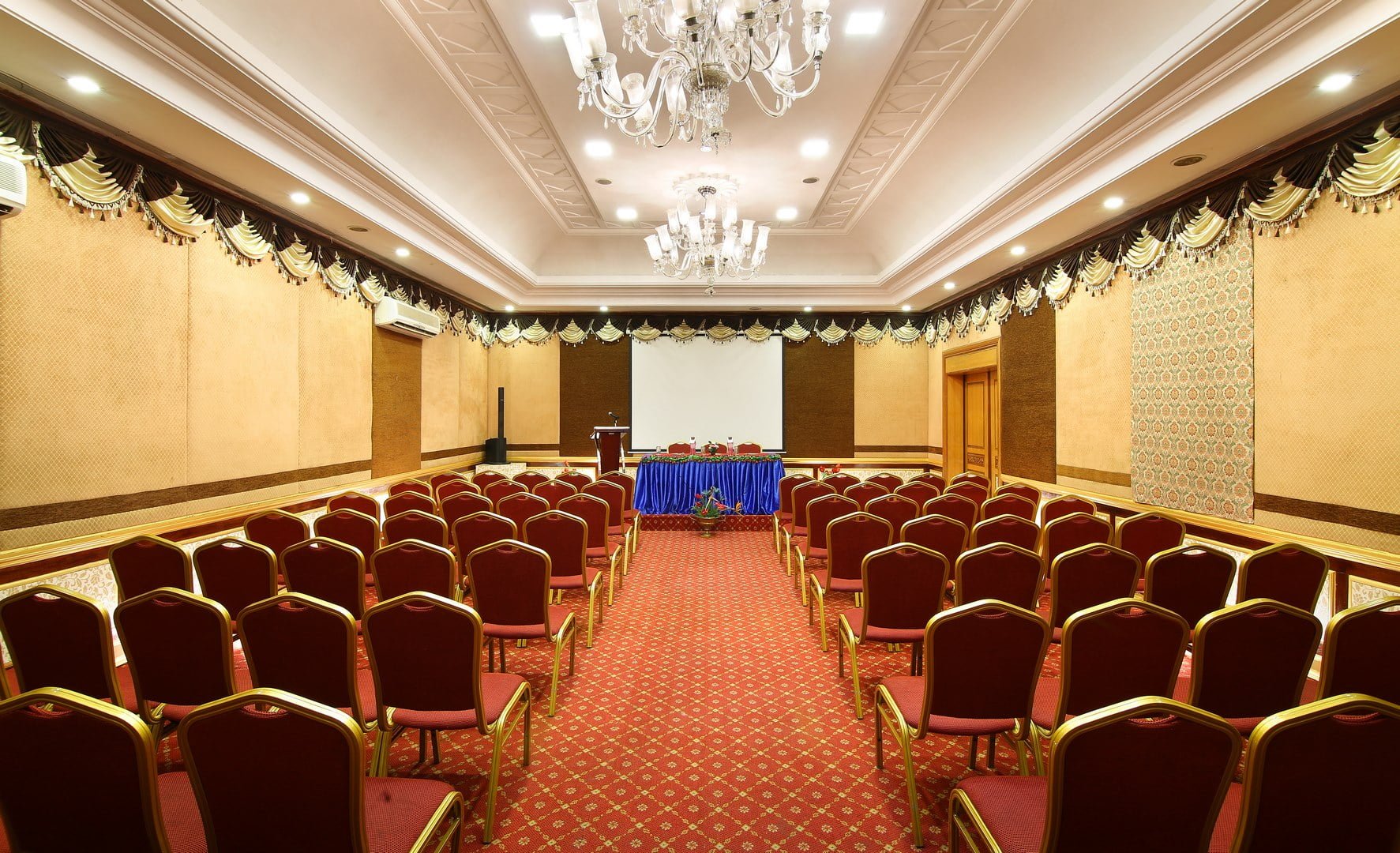 Discover Royal Court's secrets: Experience luxurious monarchy.
Hotel Royal Court was established in 2004 by Mr. Yasin Mohamed to offer top-class hospitality services in the heart of Madurai City. Under his leadership, the hotel attained recognition for its impeccable hospitality services and facilities, making it the preferred choice for the guests.
"Step into the enchantment of a banquet hall, where every moment is infused with elegance and every detail shines with perfection."
Unleashing the Best of Our Banquet Hall - A Haven for Memorable Celebrations
3 Easy Steps To Book Our Hall
Check Availability of our hall for your Event Date and Session.
Customize Your Menu with Us about Veg Or Non-Veg Menu
Reserve the Hall and make it yours on that day or session
Our Banquet Hall is available For any Events,Celebrations,Birthday Parties,Get together,Conference Etc.
Why Royal Court is the Best Banquet Hall?
let us take care of all your event needs, leaving you free to enjoy a seamless and memorable occasion.
We recently had a party at Hotel Royal Court's Banquet Hall and it was an absolute success! Everyone had a wonderful time and the staff went out of their way to make sure that we had everything that we needed.
The banquet hall was luxurious, with all the top-notch amenities you can think of for a birthday party. Plus, the staff went out of their way to make sure our stay was comfortable and enjoyable. Highly recommend this hotel!
My experience at the Hotel Royal Court was unforgettable! I had my birthday party there and the service and ambiance couldn't have been better.
Royal Court, best for party Hall, Meetings and Get together. I have attended meeting in one of party hall and its good. Buffet is also good.